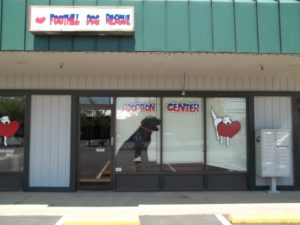 Foothill Dog Rescue is a non-profit, all volunteer organization dedicated to re-homing dogs from high-kill shelters and dogs from owners who can no longer care for them.
Foothill Dog Rescue's goal is to rescue dogs in need of a second chance, a new home and a new leash on life. This includes shelter dogs, those in unfit living conditions, sick or injured dogs, pregnant dogs and puppies which we ultimately will place in loving forever homes. Our rescue provides all necessary medical care including intake vaccines, spay/neuter, microchips, deworming and any necessary surgeries along with setting them up in nurturing, safe foster homes. We strive to get to know each dog, determine what their ideal home is and find the perfect fit for their needs.  Foothill Dog Rescue assists underserved areas not only with re-homing dogs due to unfortunate circumstances, but also with supporting spay/neuter and vaccination clinics in order to be a part of the solution in reducing the amount of unwanted dogs in shelters and in our surrounding communities.
We are currently open M-F 10:30-12:30 and Saturdays 11:00-1:00.
If you are interested in a dog, please submit an application in order to be pre-screened as a potential adopter
Our available dogs can be viewed here.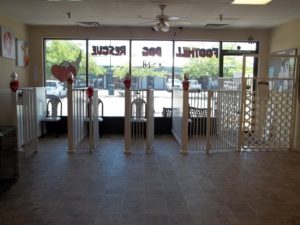 All of our dogs are placed in foster homes and without our fosters we would not be able to rescue all of the dogs (over 4300 and counting) that we have re-homed. Please consider fostering for us as we can only pull as many dogs from the high-kill shelters as we have fosters available for. If you are interested in fostering please complete the agreement here.
If you have additional questions please ask our volunteer office staff here.  We'll do our best to answer your questions or will direct you to someone who can.